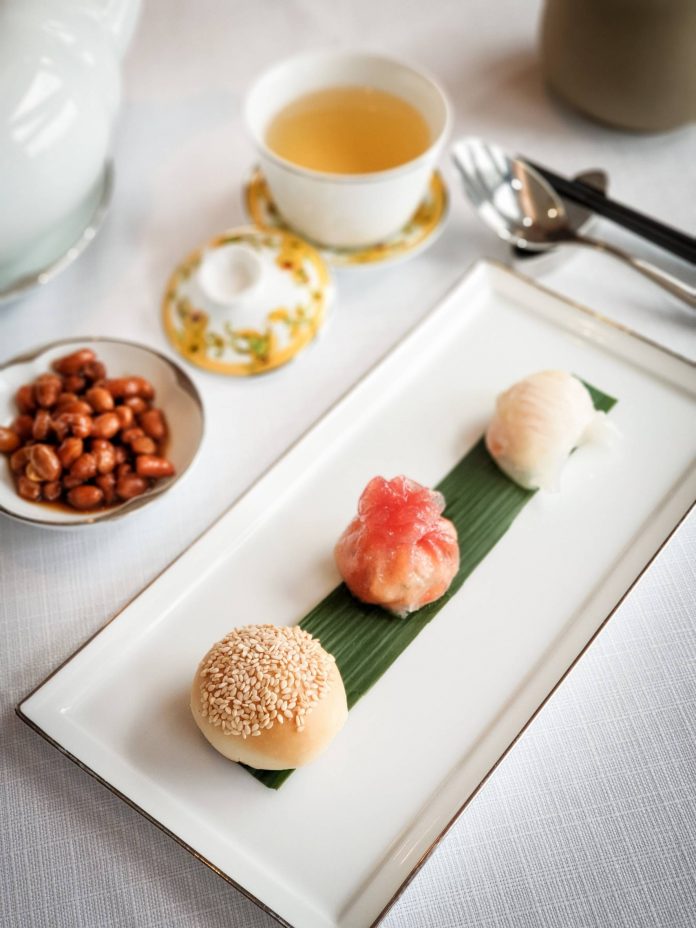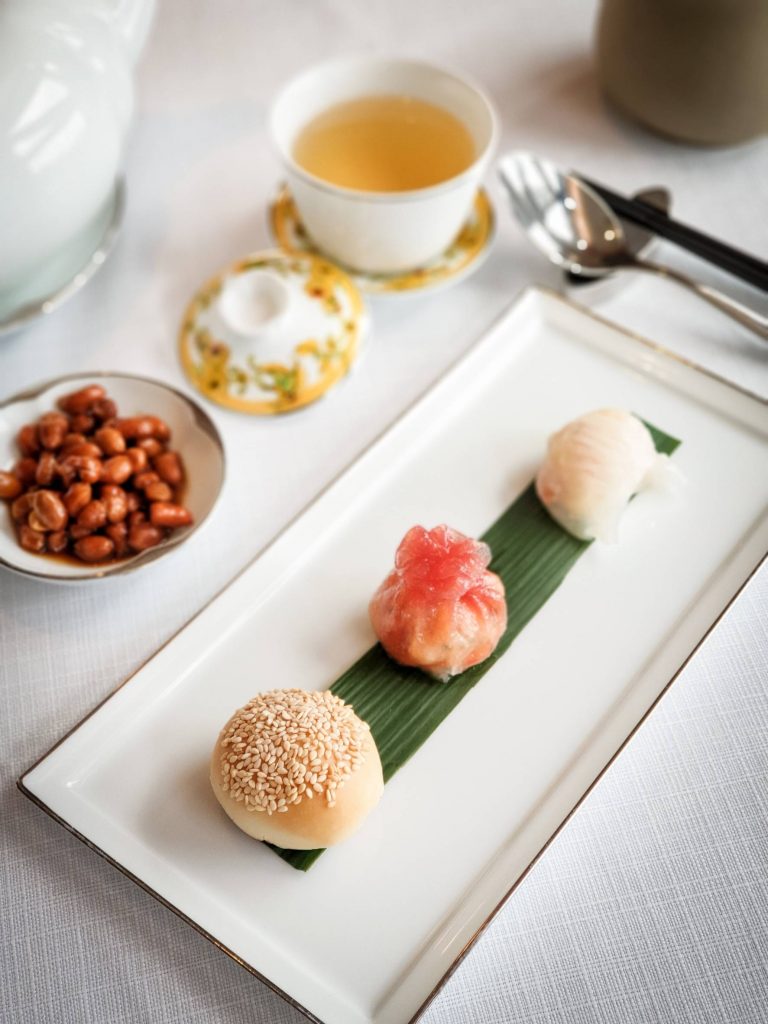 สวัสดีจ๊า เราขอบอกว่าร้านนี้ที่สิงคโปรคือเริ่ด ควรไปโดน คือ 5 ON 25 Restaurant โรงแรม Andaz Singapore Head chef Lim Hong Lih ซึ่งเชฟเริ่มทำงานในวงการ มามากกว่า 20 ปี เรียกได้ว่าเริ่มตั้งแต่ ล้างจานจนมาเป็น Head Chef ผู้มากประสบการณ์ ทำตั้งแต่ช่วยพ่อล้างจาน ยันเสิร์ฟ จนผันตัวเองเก็บเกี่ยวประสบการณ์จนมาเป็น Chef ที่มีประสบการณ์มากมายจนถึงทุกวันนี้ (English version scroll down)Set menu 68 SGD/person
Three dim sum platter จะมี dim sum มาให้ 3 อย่าง ฮะเก๋ากุ้ง อันนี้โคตรดี ต่อด้วย ฮะเก๋าปูและดุ้งลายเสือ และทีเด็ดคือ honey bbq pork puff pastry เหมือนเปาหมูแดงแบบอบ ที่อร่อยมาก ร้องกรี๊ด
Double boiled soup of the day วันนี้เป็นปลา และไก่ มีหอยตากแห้ง เก๋ากี่ จานนี้คือ อร่อยแบบซุปที่ดีมากๆ อันนึงเลย หอม นุ่ม
Wok-fried chicken breast, seasonal vegetables, อกไก่ผัดด้วยซอสเฉพาะของทางร้าน ออกหวาน เปรี้ยว เค็ม ครบรส มาพร้อมผัดผักกรอบๆ หอม ๆ อร่อยอะจานนี้
Shrimp fried rice, green esparagus, spring onion เป็นข้าวผัดกุ้ง ที่มี texture ของข้าวพอง กุ้งทำดีมาก ๆ ข้าวคือผัดออกมาได้โคตรดี หอมกะทะ แต่ไม่แห้ง ดีงาม
Ginger milk pudding honeycomb จานนี้ค่อ อร่อย!!!!! ร้องกรี๊ด เป็นขมขิงพุดดิ้งมาแบบเย็น ตัว honey comb ที่หวานกำลังดี เข้ากับความนัวของนมขิง โคตรอร่อย ใครแวะไปสิงคโปร เป็นอีกร้านที่ควรแวะไปลิ้มลอง ร้านเพิ่งเปิดได้ ปีนึง อร่อยโคตรGoogle Map: 5 ON 25+65 6408 1234
https://goo.gl/maps/hRzDm2PXaCDy2LrT7
English Version: 5 on 25 A highly romantic reinterpretation of the traditional Chinese supper club, 5 ON 25 is a sophisticated luxury restaurant overseen by executive chef Lim Hong Lih and created by André Fu Studio. Enjoy delectable Chinese food together with a superb assortment of tea and wine chosen by our on-staff sommeliers.Chinese Head Chef Lim Hong Lih : When Chef Lim was a young child, he began working as a dishwasher and a busboy for his father, who had a modest coffee shop in Johor Kulai, Malaysia. Over time, his love for cooking expanded thanks to his father's encouragement. As the Chinese Head Chef of 5 ON 25, Chef Lim has spent the last two decades working at renowned Cantonese restaurants. He uses this knowledge to craft his own take of a contemporary Cantonese menu that combines beloved classics and highly inventive dishes.We are also doing a Set menu today for 68 SGD per person. Let's get going
We are enjoying a Shrimp dumpling with winter bamboo shoot, which is so flavorful and perfectly cooked that you don't need any sauce, and a Crab meat and tiger prawn dumpling. Chef packed this with crabmeat, and it was incredibly tasty. Pork bun with honey barbeque. Perhaps one of the best is that this is. I've never eaten a pork bun that had a more juicy inside and puff pastry with a nice crispy textured outside.
The daily double-boiled soup. A delicate Chinese soup contains chicken and fish meat, which is all about skill how the chef prepared this dish.
When I saw the name of this dish—wok-fried chicken breast, seasonal vegetables—I wondered WHAT! However, let's wait and see and it did turn out to be completely different from what I expected. Chef has evolved into a wonderful steak that wok with his secret recipe sauce that is sweet, sour, and somewhat salty. Chef has also wok-fried the vegetables for us on a high heat, to keep veggies crunchy and sweet.
Spring onions, green asparagus, and shrimp fried rice.OMG. This is undoubtedly one of the top 5 fried rice dishes, in my opinion. Wok Hey, I'll hit your nostrils, and I'll boil shrimp alongside crispy pop rice to give this dish unique textures. Three more bowls please.
Honeycomb ginger milk pudding Dessert dish made of ginger milk and topped with honeycomb is served cold, which is about right. The texture of the pudding is excellent, and the ginger flavor is not overpowering. This is soooo GOOD! dessertIf you're visiting Singapore, this restaurant call 5 on 25 on 25 floor at Andaz Singapore is definitely worth checking out.